Flickr.com/Usodesita

The Incheon Airport is not just a gateway for tourists to visit Korea, it is also a hub for some great entertainment as well. Whether you're a local who has an international flight, or a tourist trying to kill some time, there is always something to do here.
Those who visit South Korea don't run out of things to do in the city, but this abundance of activities extend to the airport as well. Visitors and tourists have a lot of things to do that will make their waiting time pass by very quickly.

Here are 5 things you can do at Incheon airport if you're a temporary visitor:
1.Mini Classical Concerts
You can take a break from the stress with the mini-concerts held at the terminal. Classical musicians set-up and play, not only classical sounds, but OST, Pop, and even K-Pop songs. They aim to entertain audiences with their modern twist on sound.
Location
: Near gate 27/28 on 3F, Terminal 1
Flickr.com/US Army Garrison Casey
2. Korean Traditional Culture Experience Center
You may not stay in Korea for long, but that doesn't mean you can't learn something traditional about the country. You can make traditional crafts such as folk paintings. You can even wear various traditional clothing, the hanbok, and take photos for a souvenir.
Location:
Near Gate 12, on 3F, Concourse Level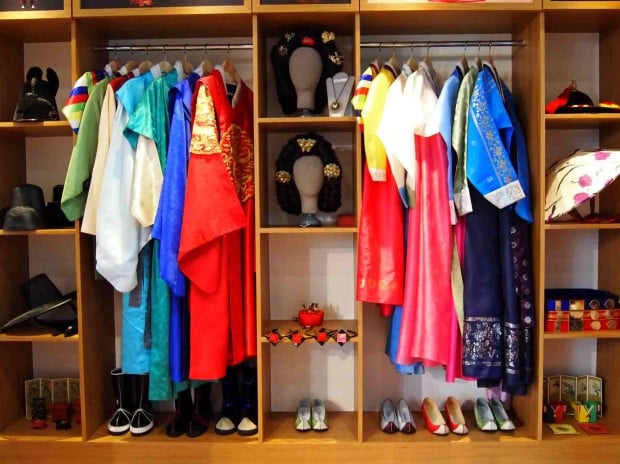 Image from Seoul Searching Blog
3. Masked Dance Performance
Get a taste of traditional Korean performance with this masked dance, also known as Talchum performance. These acts are usually performed at special events but tourists can witness this while waiting for their flight.
Location: West and East wings on 3F, Terminal 2
Flickr.com/US Army Garrison Casey
4. The Walk of the Royal Family
Get transported back in time with this parade of Joseon Dynasty Costumes. This is an event where the traditional outfits of royalty are put on display and paraded around. You can even take souvenir photos as well.
Location
: Between Gate 25-29 on 3F, Terminal 1
Flickr.com/Morning Calm Weekly News
5. Korean Cultural Street
You may be stuck in a state of the art airport, but this place will give you a chance to take IG worthy shots with traditional houses and gates. It also provides a panoramic view of the terminal as well.
Location:
Public Area on 4F, Terminal 1
Flickr.com/whyyan

Now you won't get bored while waiting for your flight at Incheon Airport!