As people get older, they tend to seek a long-term relationship where someone will take care of them and shower them with genuine love and h...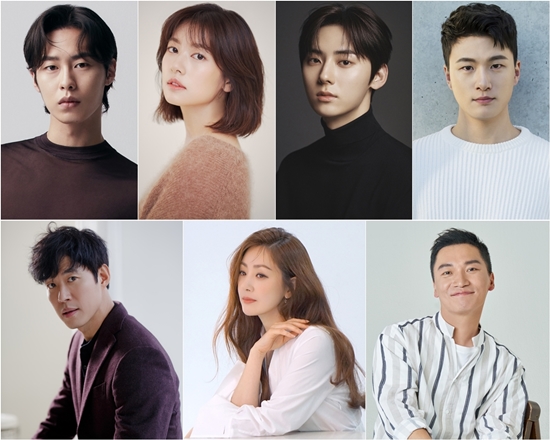 As people get older, they tend to seek a long-term relationship where someone will take care of them and shower them with genuine love and happiness. Most people have the luxury of settling down with their "first love." On the other hand, some will experience twice or thrice getting their hearts broken before meeting their "the 1."
Have you heard about meet-cute? Meet-cute is a charming first encounter between two significant people leading to a potential romantic relationship. Meet-cutes can happen anywhere and anytime. Others might dream of having their meet-cute at a coffee shop, bookstore, or library. Very KDrama-ish!
Hopeless romantics sometimes hope their romantic relationships are similar to what they have seen in a KDrama. Who would not fall in love with a fine, tall, handsome, and intelligent Korean leading man, right? KDrama's leading men made us feel that there are walking green flags on Earth. KDrama's leading men influenced us to set high standards in love. Guilty as charged!
Kim So-yeon and Lee Sang-woo met on the set of MBC's weekend melodrama Happy Home 2016. From on-screen love interests, they went public with their relationship and settled down in 2017 at a private wedding hall in Gangnam, Seoul.
Source: Kim So-yeon's Instagram @sysysy1102
Sure, you'll find it interesting that the lovers' marriage was earlier than the others, yet, for Kim So-yeon, meeting her husband, Lee Sang-woo, was a turning point in her life. Happy wife, happy life indeed!
Other on-screen love interests who went off-screen lovers are Song Hye Kyo and Song Joong Ki, the golden couple that everyone knew. Their chemistry as the male and female leads of the Descendants of the Sun KDrama in 2016 led them to secure each other's future in 2017 with a grand flower-filled wedding in Seoul, South Korea.
Unfortunately, even with the vows exchanged, the famous SongSong couple filed for divorce less than two years after their wedding in 2019. According to them, their husband and wife relationship is not always like a KDrama. They officially ended their marriage status in 2021.
And the very recently married couple is Son Ye-jin and Hyun-bin. The latest on-screen BinJin couple played as star-crossed lovers in the KDrama Crash Landing On You. They sealed their love in a garden wedding at a luxury hotel in Korea last 2022.
They kept their lives as married couple from the media. But it is believed that they were both looking forward to spending the rest of their lives in love and genuinely happy with each other.
An almost perfect relationship where despite all the friction life would have given, they will still end up being together will always be the concept of a KDrama story. Both lovers will go above and beyond the obstacles to make their relationship work.
But these men set their standards for these beautiful women. Regardless of the outcome of their marriage, the chemistry they had while shooting a KDrama was the meet-cute they'd never anticipated to have. Their decision to spend a lifetime together is the standard they set for one another. For better and for worse, for richer and for poorer, and till death do they part, they vowed to give and receive love from one another.