The Philippines partially lifted the travel ban prohibiting Filipinos from travelling to South Korea.
Image from GMA News Network Article
The ban is now limited to the Cheongdo County and North Gyeongsang Province, which includes Daegu City.
On March 3, The Inter Agency Task Force on Emerging Diseases approved the partial travel ban.
All Filipinos who intend to visit other parts of South Korea shall execute and sign a declaration, signifying their knowledge and understanding of the risks involved in their trip.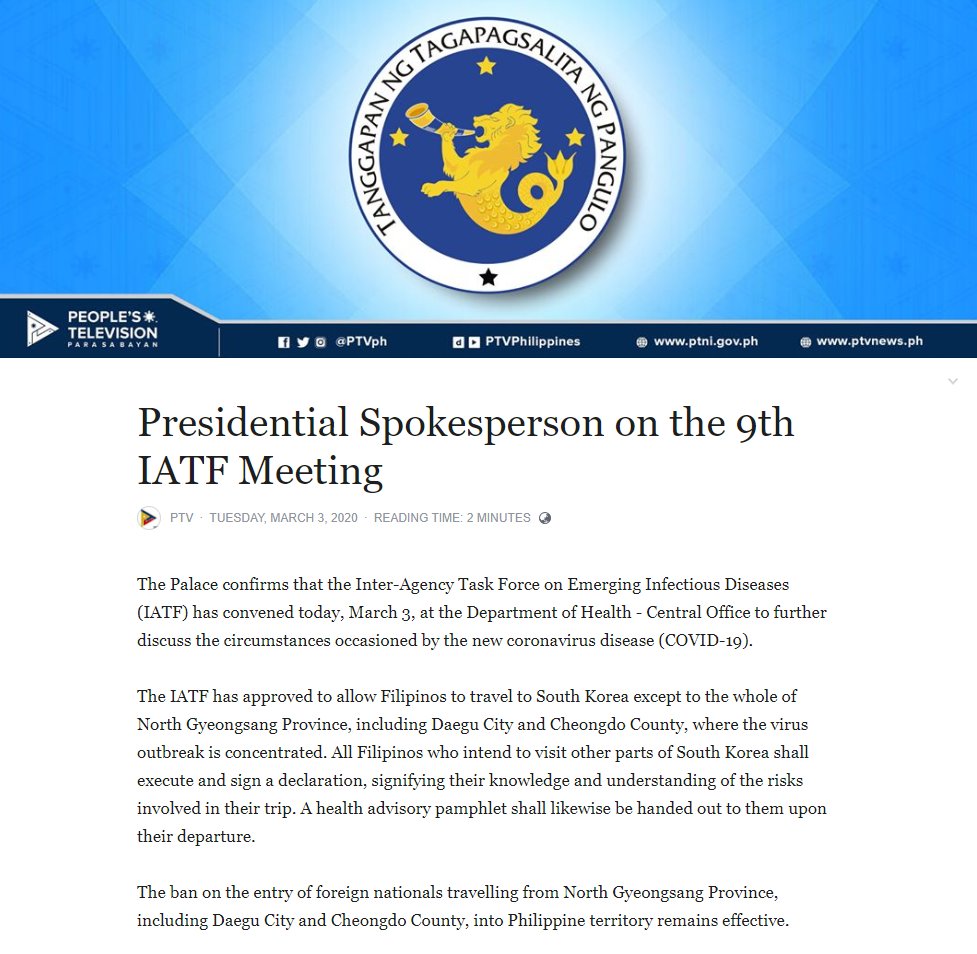 On February 26, the Philippines issued a travel ban which prohibits Filipinos from entering South Korea.